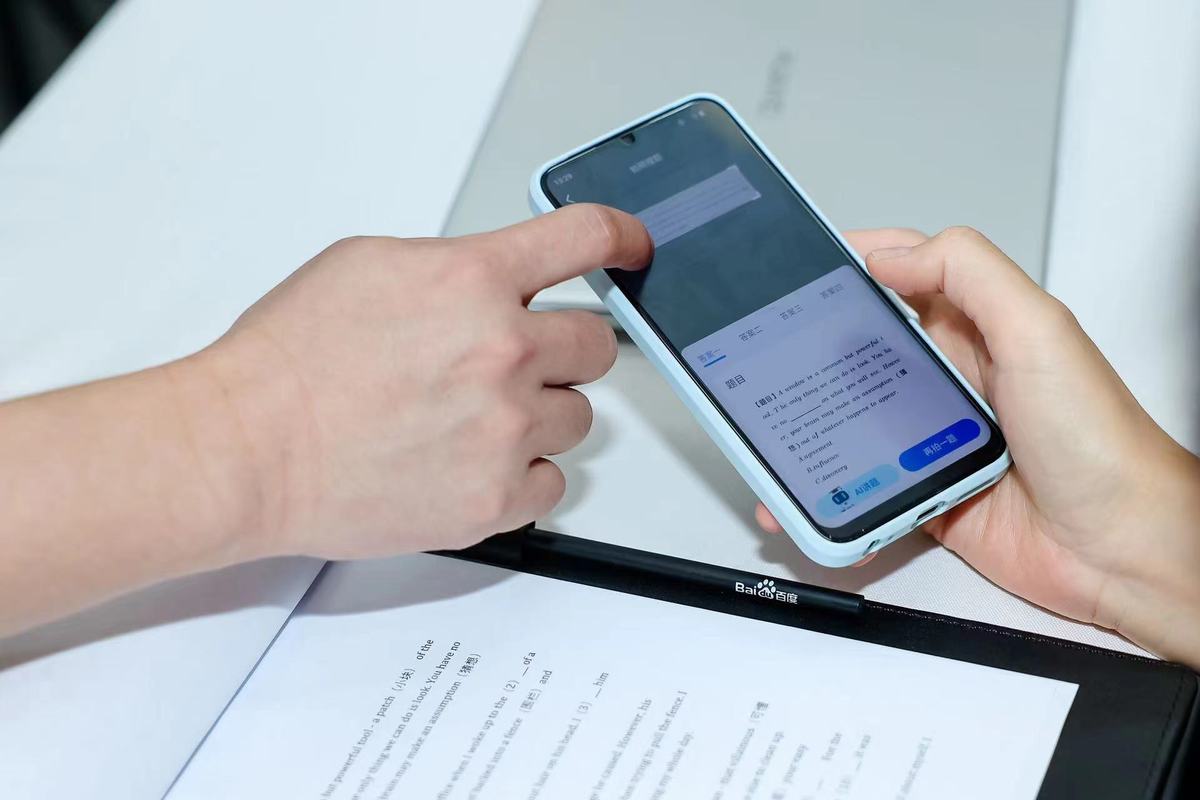 Xiaodu Technology, the smart speaker unit of Chinese tech heavyweight Baidu Inc, has officially released its education-oriented smartphone equipped with an artificial intelligence-powered large language model targeted at students, in a bid to make a niche in the world's largest. smartphone market.
Jing Kun, CEO of Xiaodu Technology, said the new smartphone, called Xiaodu Qinghe, will provide AI-enabled teaching, English speaking training and interactive study guides for students in elementary and middle schools, as the company aims to expand its footprint in education. hardware segment.
Jing said the AI ​​of AI large language models will be applied to the company's intelligent terminal devices, such as tablets, smart speakers and headsets in the future. The phone comes pre-installed with many free learning resources and offers parental controls that can limit time spent on specific apps. It will be sold on e-commerce site JD starting next Monday, Xiaodu said.
Xiaodu is the developer of Duer-OS, an AI-based voice assistant system that supports televisions, speakers and other smart home appliances. Xiaodu topped the list in smart speaker shipments last year in China, according to market research firm International Data Corp. The company has expanded its product portfolio to include smart screens, tablets, headsets and televisions.
Xiang Ligang, director-general of the Information Consumption Alliance, a telecom industry association, said Xiaodu has accumulated several advantages in AI-related software technologies and hopes to integrate its smart voice interaction capabilities into wide range of hardware devices.
The smart gadget market for children is a growing niche in China as parents hope to adopt such devices to help improve their children's academic performance, Xiang said, noting that is an inevitable trend that big AI language models will accelerate their applications in various industries.
Data from IDC showed that 65.4 million units of smartphones were shipped in China in the first quarter of the year, down 11.8 percent year-on-year. The market continued its double-digit decline since the first quarter of 2022.
Oppo climbed to the top spot with a 19.6 percent market share, while Apple dropped to second place, accounting for a 17.6 percent share of the Chinese smartphone market, followed by Vivo and Honor, which took third and fourth spot and accounted for 17.3 and 16 percent of the market shares, respectively.
Li Yingtao, an analyst at Beijing-based internet consultancy Analysys, said that as an internet company, Baidu lacks experience in hardware product manufacturing and may face challenges in expanding its retail channels and brand building. as competition in China's smartphone market heats up. .
The launch of an AI-powered smartphone is in line with Baidu's strategy to bet big on AI amid the global frenzy surrounding ChatGPT, an AI chatbot launched by US startup OpenAI in November.
In March, Baidu introduced Ernie Bot — its AI-powered big language model and product like ChatGPT — which boasts capabilities in areas such as literary creation, business writing, math and language understanding Chinese. Ernie Bot can be used for a range of functions, including searches, autonomous driving and smart devices.
Generative AI will have a profound impact on people's lives and work and a batch of tech companies at home and abroad have joined the rush to launch products and services like ChatGPT, said Zhong Zhenshan, vice- president of IDC China.
However, the exploration of generative AI technology is still in a nascent stage, Zhong said, estimating that such technology will be used for intelligent conversation, marketing and search.
Amber Liu, a research analyst with market consultancy Canalys said, "Although there is no significant recovery of the Chinese smartphone market in 2023, we have observed signs of returning consumer confidence, which will be a good time for vendors to implement their latest branding and product strategies."