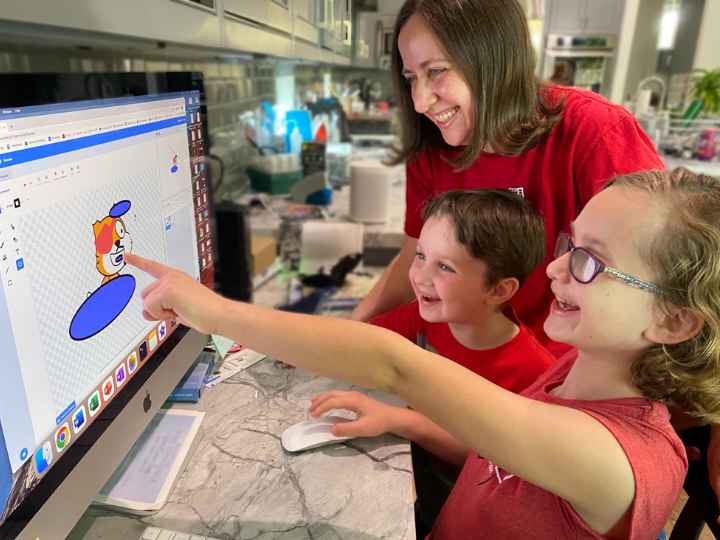 If you're a third-grader, your odds of becoming a computer scientist are likely heavily dependent on your gender — a situation Allison Master says is just plain wrong.
How can Master be sure? Because third grade girls tell her.
"Our new research addresses a major, long-standing problem in STEM education, namely that women are severely underrepresented in fields like computer science. Indeed, it is one of the most challenging areas for women's representation. Only about 20% of computer science students are women," said Master, assistant professor of psychology, health and learning sciences at the University of Houston College of Education. She is also the lead researcher on a new study published in the journal Early Childhood Research Quarterly.
The study traces inequality back to early elementary school to see whether programming and other computing tasks are welcomed by most boys but likely avoided by girls. But it is not the children themselves who make such assumptions. The research team found that girls held views that favored girls, suggesting that the stereotype is more likely to emerge as they get older, through the adults in their lives and the popular media surrounding the children.
Her research makes her a pioneer in this field.
"Not much research has been done in this area," Master said. In a previous publication, she and her research team studied preschool through age 12th First, Second, and Third Grade Students' Approaches to STEM Studies examined elementary school students' approaches to STEM studies, and this new study takes a closer look at first, second, and third graders' motivation for computer programming. Their results show two main trends: equality and growing gaps. The youngest girls and boys showed an equal interest in the skills required for coding and confidence in the classroom.
"The really nice thing about this study is that we found that girls in first through third grade are very interested in coding and computer science. They believe that they will be good at programming and will enjoy learning it," said the master.
Around third grade, girls' interest in computer programming begins to change and their confidence in learning begins to decline. The boys' interest and confidence only grows over the years. But with older girls, negative stereotypes creep in.
"When the girls are in middle school and they look around and see who's using the computer science activities — the after-school clubs, the summer camps — it's mostly boys. And when adults talk about these areas, negative stereotypes are further communicated. As the years go by, programming camp opportunities and science birthday gifts tend to go to sons rather than many daughters," said Master.
What Causes the U-Turn in Third Grade? "It's no coincidence that this is about the age at which children start to take notice of things like social media and books and TV shows, where bright scientists are usually portrayed as white or Asian males, rarely females of any kind. "It sends a big signal," said Master.
To counteract these stereotypes, Master and her colleagues share their findings with teachers in their open access article "Gender Equity and Motivational Readiness for Computational Thinking in Early Childhood" (Early Childhood Research Quarterly). And they're reaching out to middle school students and boys to see what might inspire them to enroll in more computer science courses.
"Right now we're interviewing middle school students and getting video testimonials from them about what they love about coding," Master said. "We hope to create some materials that could inspire interested students, including more girls, to get excited about starting basic computer science courses."
They also appeal to younger classes where the stereotypes have not yet taken hold. "Our research shows that this is a good time to start teaching girls." And if you get them to start early and give them those positive experiences, they'll want to keep doing it as they get older," she said.
From the master's perspective, the potential benefits extend well beyond the classroom audience.
"Because technology and computing have so many important influences on our society and the ways we can help each other, I think it's important that we open the doors to broader participation in computing. We need diversity of ideas and the full range of perspectives of the larger community," she explained.
In addition to Master, colleagues Daijiazi Tang and Taylor M. Alexander from the UH College of Education as well as researchers from the University of Washington in Seattle and the University of Rhode Island also took part in the study.